NOVA External Venturing Innovation Competition
OVERVIEW Saint-Gobain's NOVA External Venturing group — a division devoted to seeking partnerships with innovative start-up businesses in the fields of construction products, advanced materials, energy efficiency and environmental sustainability — was looking for a clean, modern identity of their own to help attract potential start-up companies to their annual Innovation Competition. In addition to a critical need to drive innovative start-ups to apply online for consideration, a second component was concept/design development and promotion of a live "speed-dating" event, which would be held right on the show floor at Greenbuild, the premier conference and expo for the green building movement. Here, Saint-Gobain planned to interview and chose a winning start-up company to sponsor, all while generating lots of interested traffic from passers-by to the sister corporate booth to learn more about the company. INVOLVEMENT • Branding • Concept development • Creative & art direction • Digital UX/UI/design development RESULTS • Generated over 320% more entrants than the previous year's competition. • Website recognized for creative excellence with a 2012 GDUSA American Web Design Award and an Inhouse Design Award. • The NOVA identity and campaign was awarded a Saint-Gobain Global Communication Stars Grand Prize Award — the first time a North American business had received this award in competition history.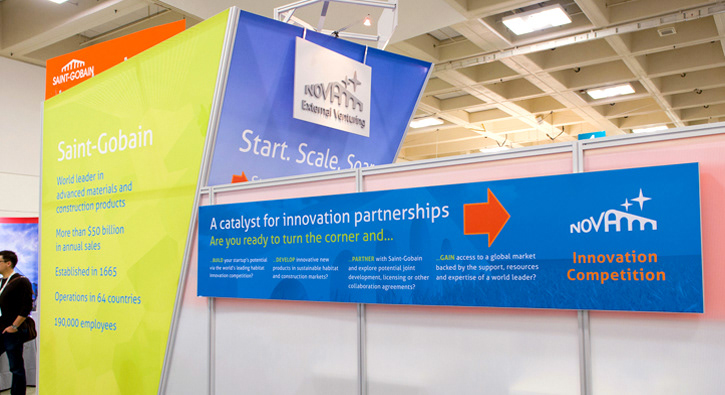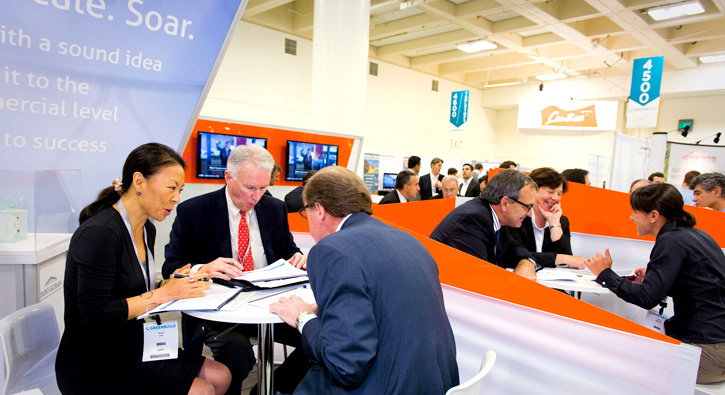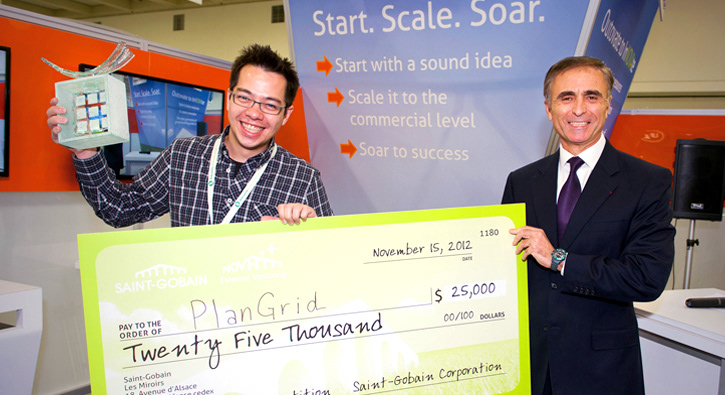 Work created while with Saint-Gobain. Do not reproduce without the expressed written consent of Kristin Dankanich.