CertaSpray Troubleshooting Mobile App
OVERVIEW CertainTeed Insulation was looking for a way to provide their spray foam installers with easy access to troubleshooting information and useful product details while on the job site. Our internal team developed a custom mobile app for iOS and Android devices that offers installers searchable information and solutions at their fingertips exactly when they need it — on the job. With a few quick taps, insulation installers can access troubleshooting FAQ's, health and safety information, first-aid procedures, application techniques, and product information including MSDS, specifications, literature and how-to videos. INVOLVEMENT • Creative & art direction RESULTS • Since launch, the app has solved 80% of the most common installation issues, drastically reducing the need for installers to call the CertainTeed technical support team for assistance. • CertainTeed is the first and only insulation company to offer this type of tool to contractors, reinforcing its position as an industry leader in technical support and distinguishing the company from the competition. • Recognized with a 2014 GDUSA American Web Design Award and two construction industry 2014 Brand Builder Awards from Hanley Wood (Best Mobile Application Design & Strategy).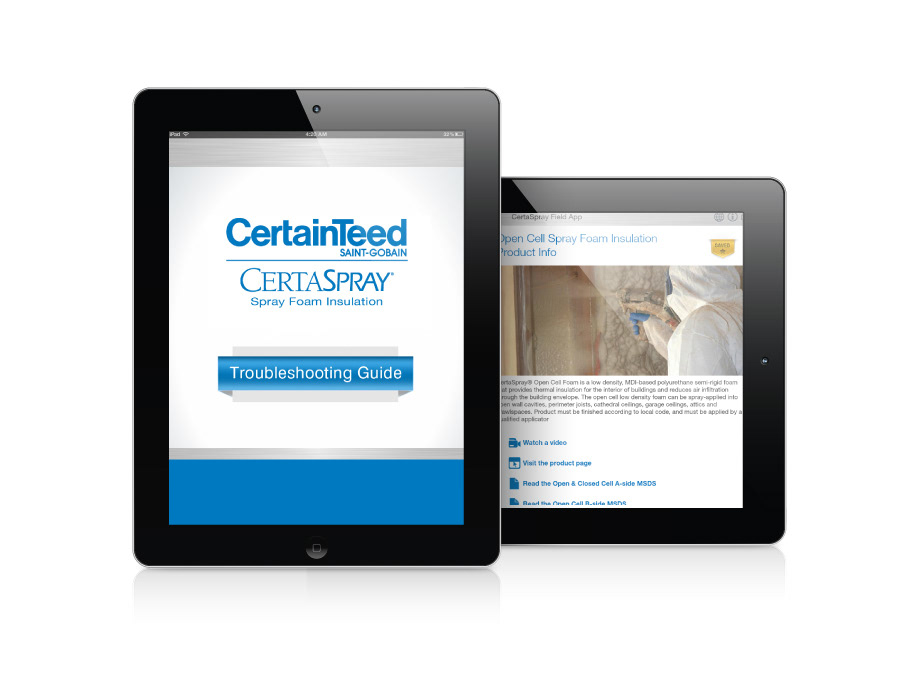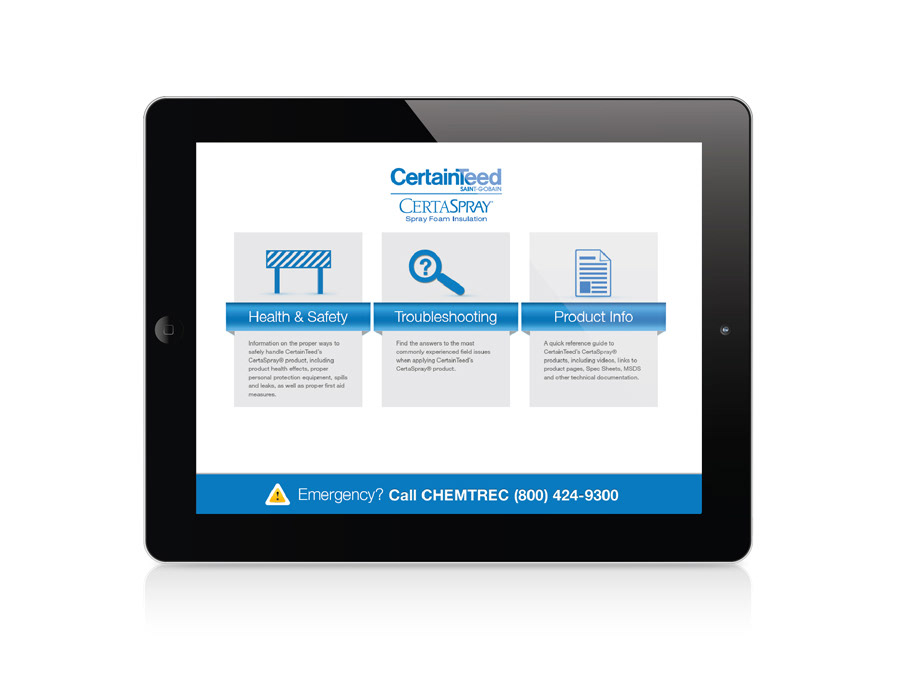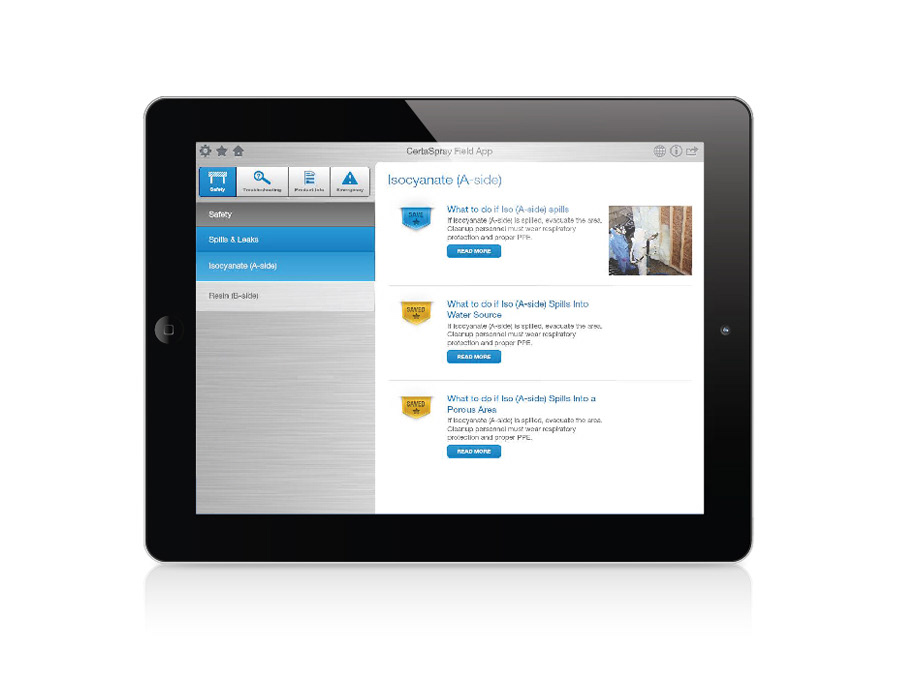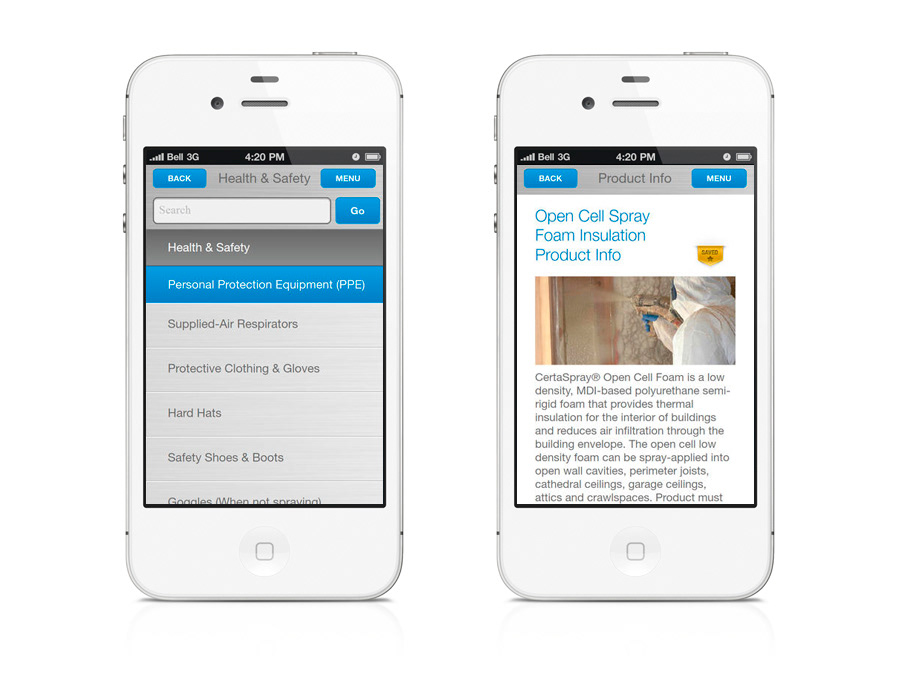 Work created while with Saint-Gobain. Do not reproduce without the expressed written consent of Kristin Dankanich.