"At a Glance" Company Overview/Annual Report
My challenge was to re-examine the traditional corporate employee annual report and reinvent this internal publication to create a more user-friendly, upbeat, digestible piece to increase readership and employee understanding of what Saint-Gobain in the U.S. and Canada does as a company. From an online feedback survey conducted after its release in 2013, reader comments received has proven my creative approach and execution did just that! Custom photo composites were created for each spread to visually tell the story of a person's journey throughout the course of a day and where Saint-Gobain products have touched their life. This project received a GOLD Hermes Creative Award in the Publications/Annual Report category for 2014.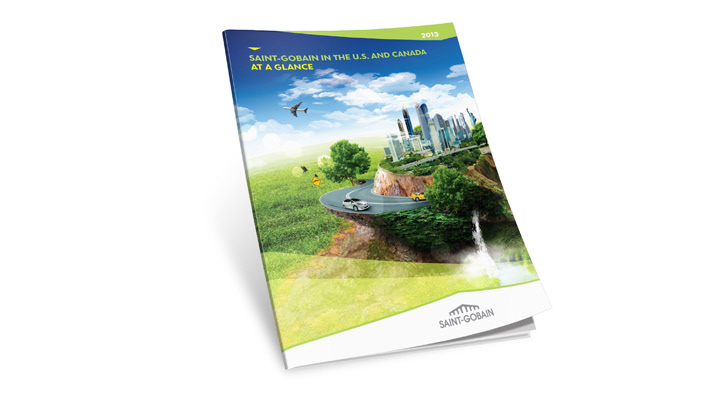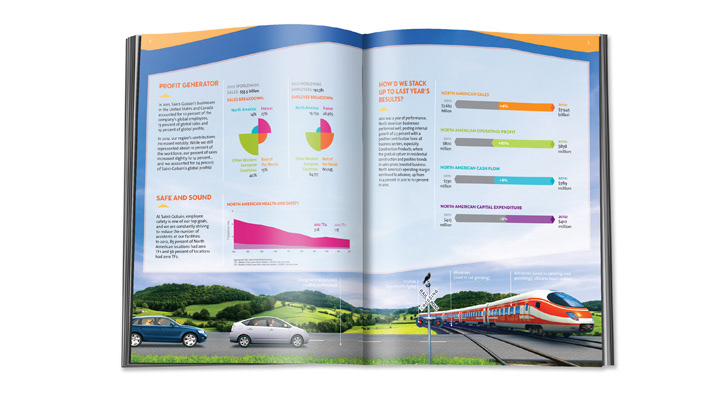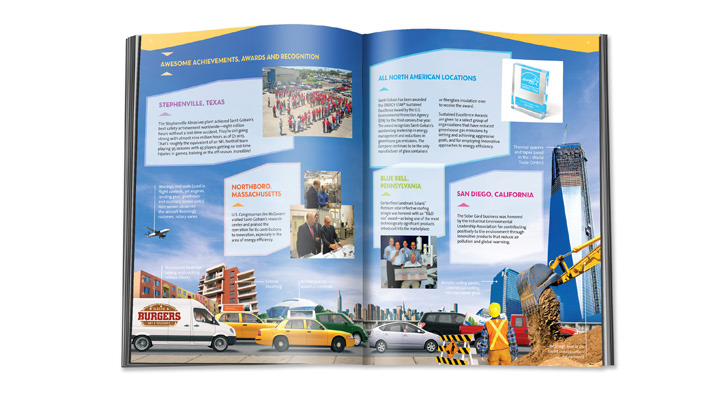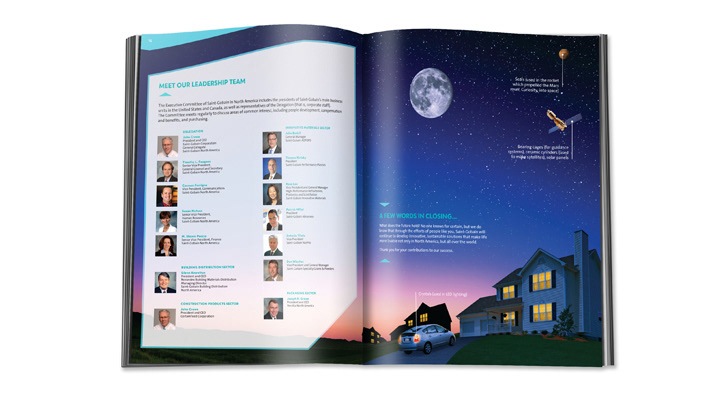 Work created while with Saint-Gobain. Do not reproduce without the expressed written consent of Kristin Dankanich.